ABOUT THE TYMBARK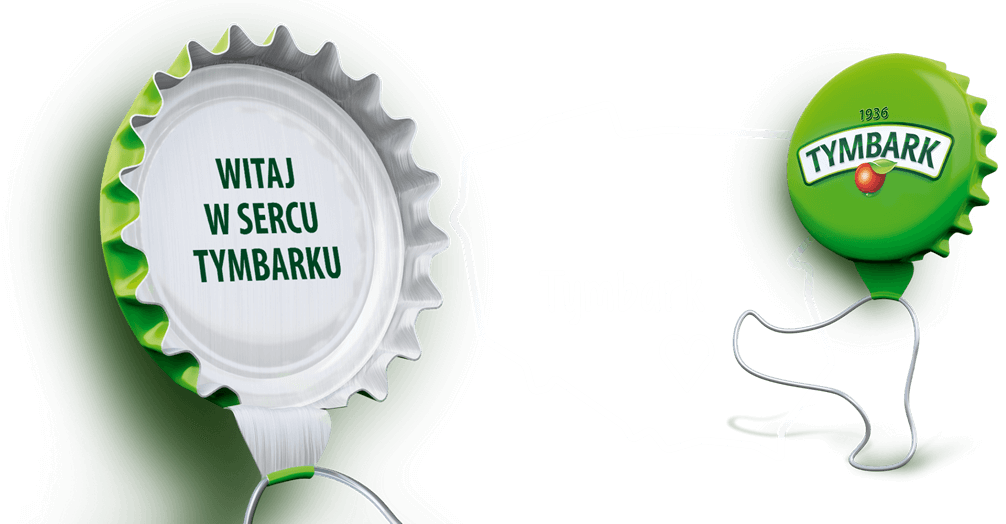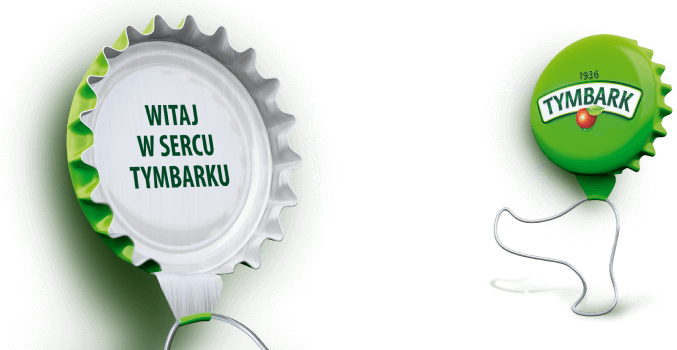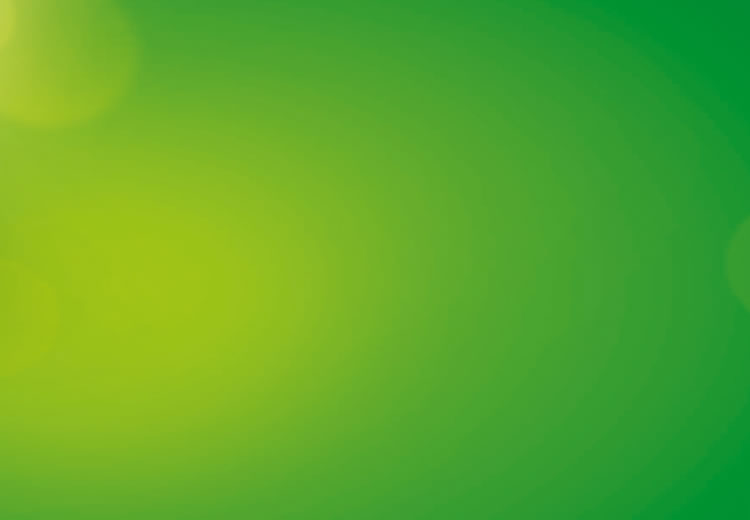 ABOUT THE COMPANY
Tymbark has been present in the hearts and fridges of Poles for over 80 years by ensuring extraordinary taste experience and honest emotions.
Selected ingredients, top quality and unrivalled taste since 1936. We are the leader in the market of juices, nectars and drinks in Poland and our product are exported to almost 30 countries all over the world.
Consumer appreciate our quality, diversity of tastes and versatility. Tymbark is for everyone and for every occasion: from breakfast through snack to dinner.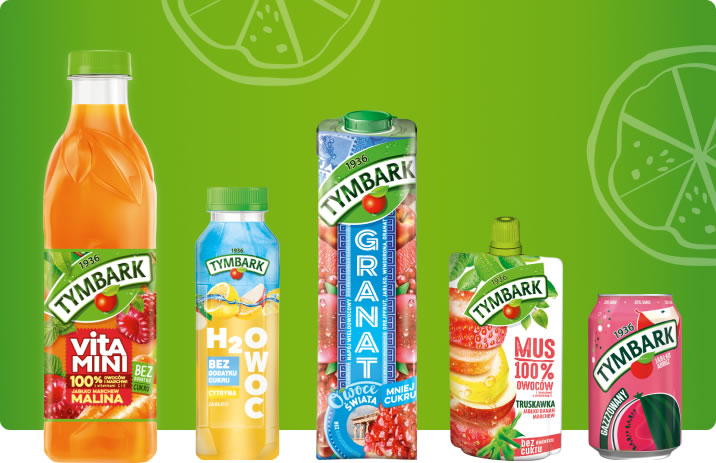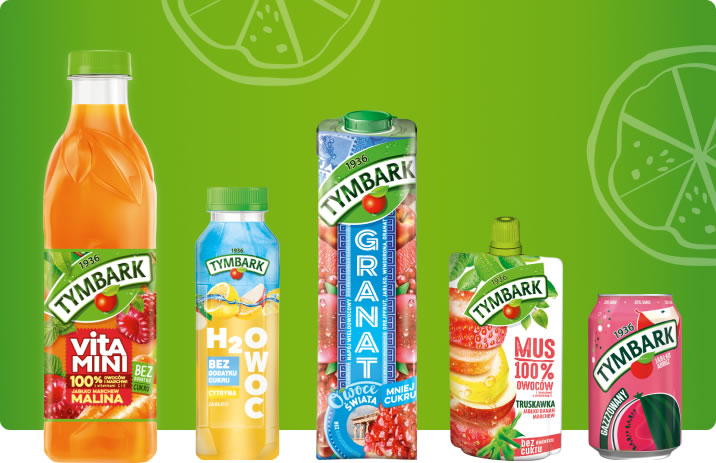 Where is the secret?
We are inspired by the diversity of the nature.
Cultic apple-mint and apple-sour cherry drinks owe their taste to ripe fruits. We would like to share the plenitude of tastes and positive emotions we provide through our responsible approach and with light, funny and inspiring texts under bottle caps because … life with
Tymbark can be very exciting!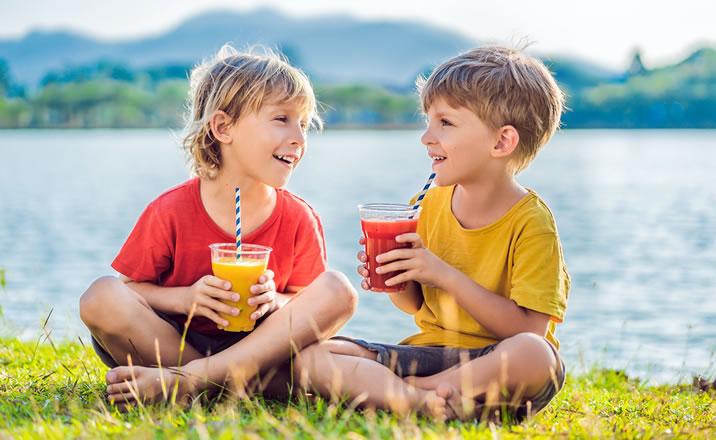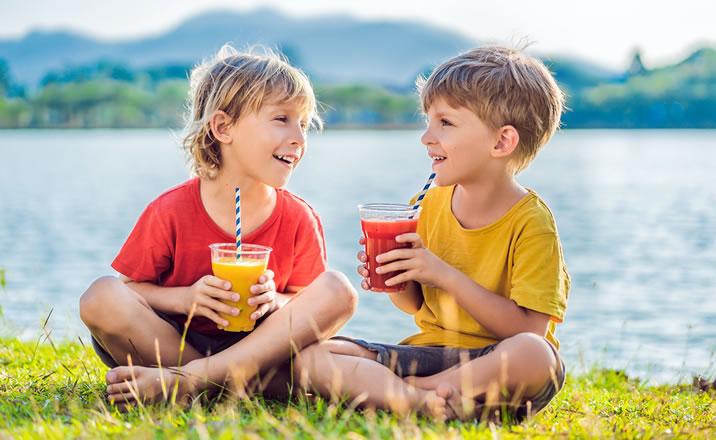 TYMBARK DISCOVERS TALENTS AND MAKES DREAMS COME TRUE
We provide a great dose of positive football emotions!
Since 2007, we have been the main sponsor of the largest football tournament in Europe called "From the Backyard to the Stadium Tymbark Cup", whose finals are held in the PGE National Stadium in Warsaw. The tournament has been already attended by 2.5 million children, including 57 of later representatives of Poland at various age categories.
more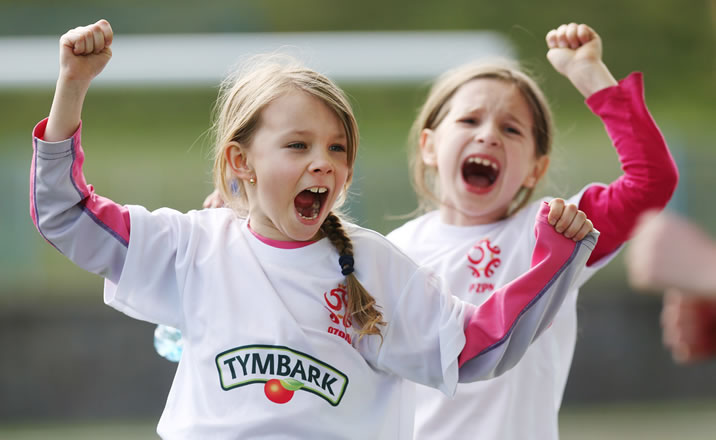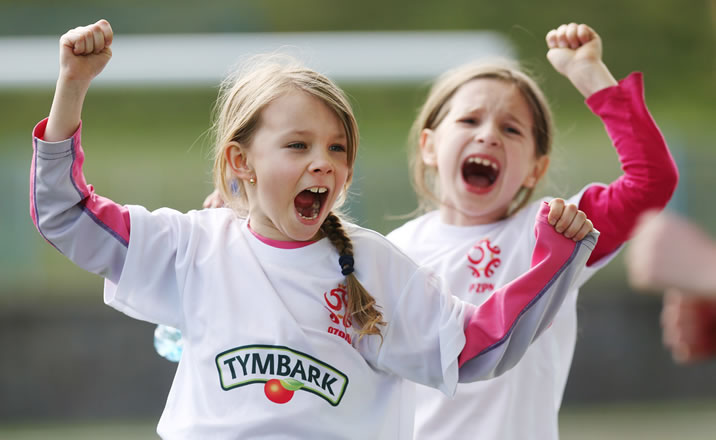 5 portions of vegetables, fruits or juice
Catch a fruit, vegetable or juice and … love life!
Do you know that everyday diet has a significant impact on your health, physical and mental state? The regular consumption of vegetables and fruits
provides energy and minimises the risk of many diseases.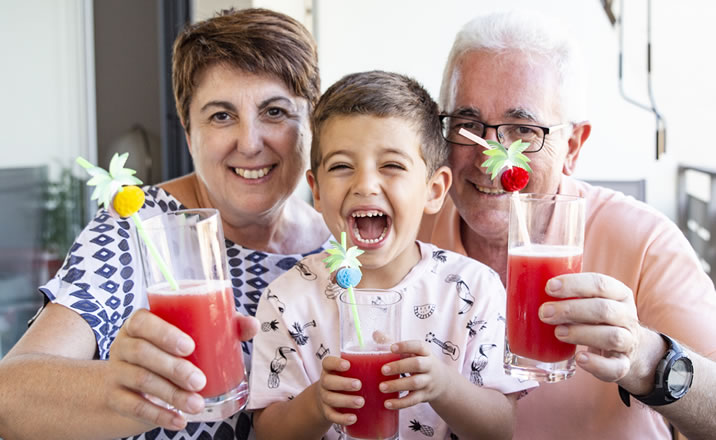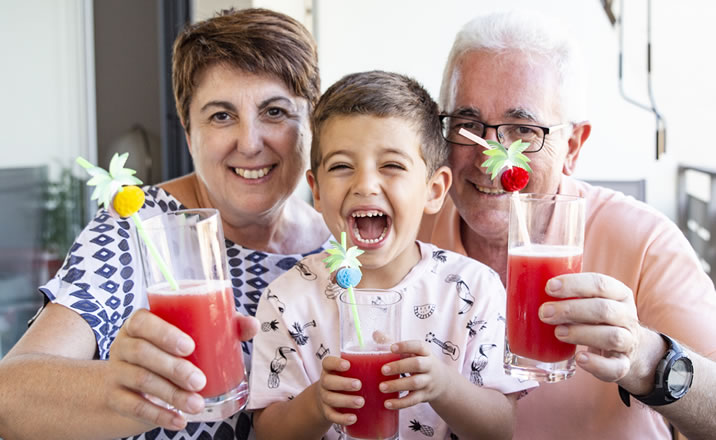 Taking care of your health with Tymbark will become your habit.
We are involved in health promotion campaigns and encourage Poles to
enrich their diet with vegetables, fruits and juices during the nation-wide initiative propagating five doses a day.
Together with other producers being members of the National Union of Juice Producers, we carry out wide actions for consumers and educational programmes for children to develop proper dietary habits.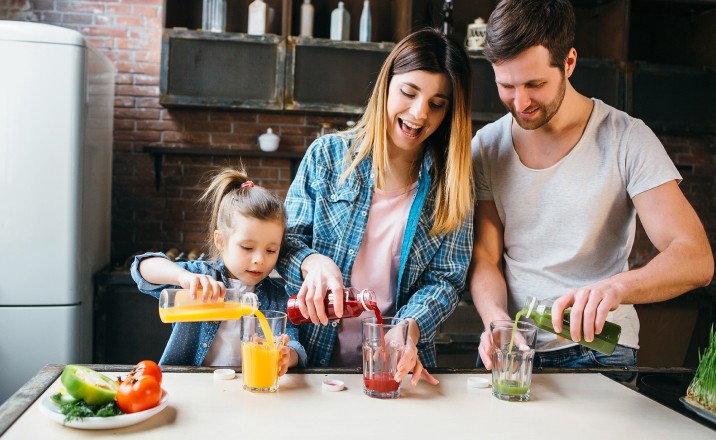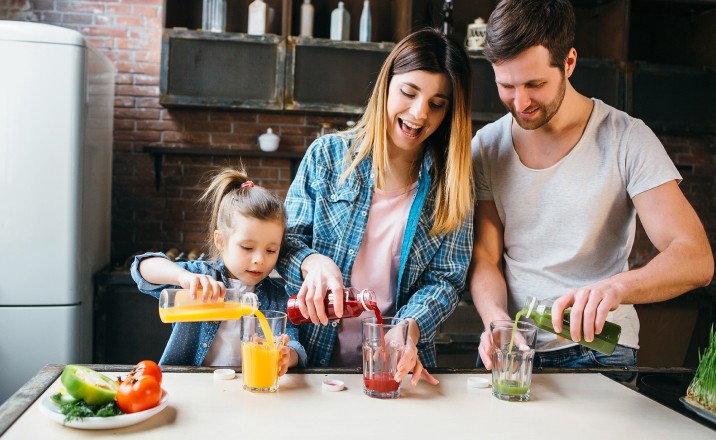 Eco actions
We take care of the planet because we love life!
We live in harmony with nature. That is why, we carry out many environment-friendly actions and implement top technological standards to eliminate our impact on the ecosystem. We search for new solutions all the time because we are fully aware that the natural environment is our home.
We use 15% less energy due to our photovoltaic farm.
We emit 25% less carbon dioxide due to the integration of our production plants with warehouses.
We manage up to 97% of production wastes.
We have decreased the basis weight of plastic packaging by 30%.
We have invested in sewage treatment plants of the latest generation.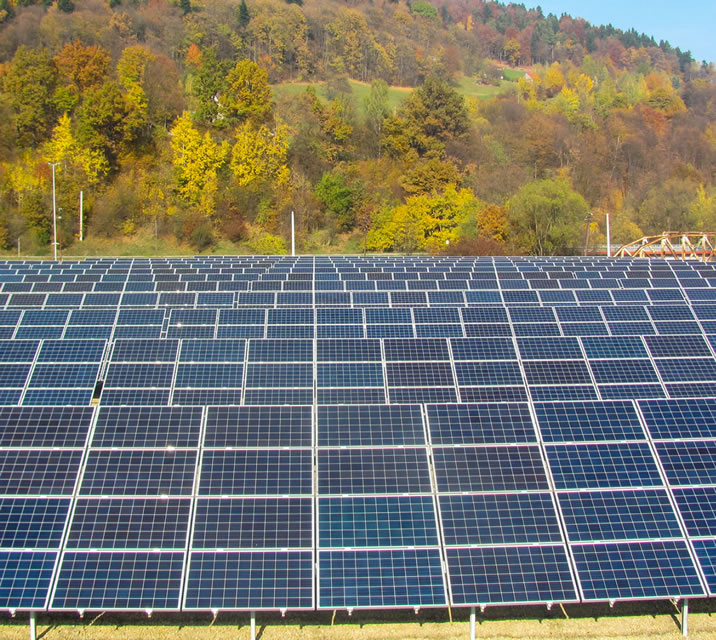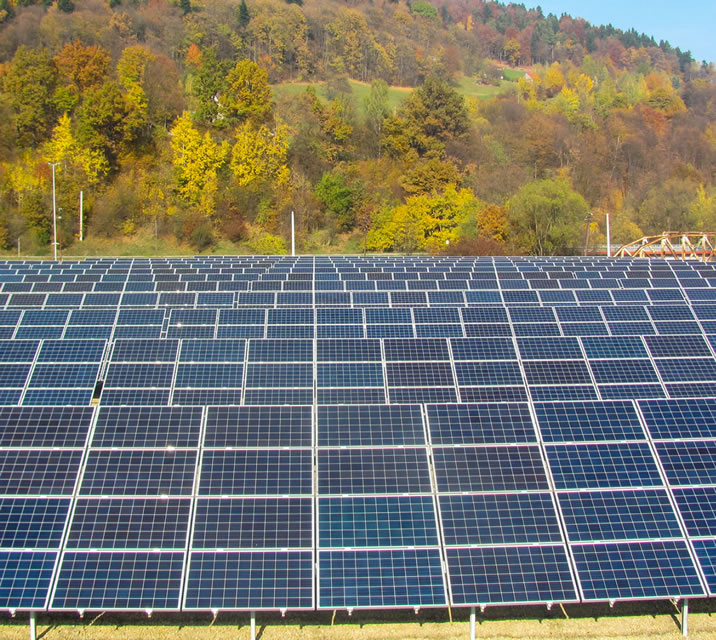 THE BOTTLE CAP WILL TELL YOU THE TRUTH …
Do you know that two persons read a message on the Tymbark bottle cap every second? These cultic sentences can have you in stiches, motivate you to take up a challenge, improve your humour after a difficult day or even encourage you to propose.
The caps are fun and inspiration, but they also express the most beautiful feelings and raise deeply hidden emotions. This is the icon of Tymbark and … an inseparable part of life of people of any age who are excited to check the message every time.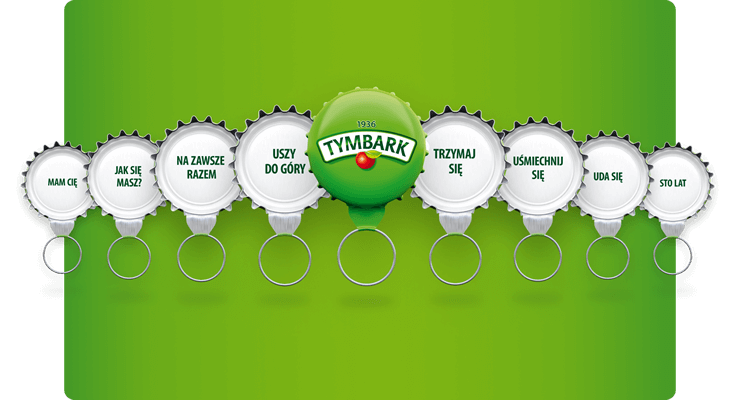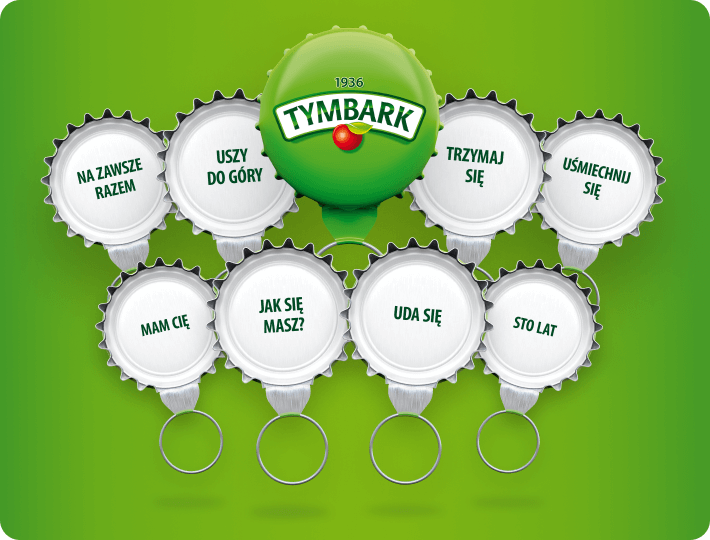 This is our goal: to inspire and arouse joy!
The first cap had an optimistic sentence:
"Chin up". At the beginning, there were only 8 messages on the caps.
Today there are over 1000.
Discovering a random message is exciting every time
because you never know what you will see.
And you, which text do you like most?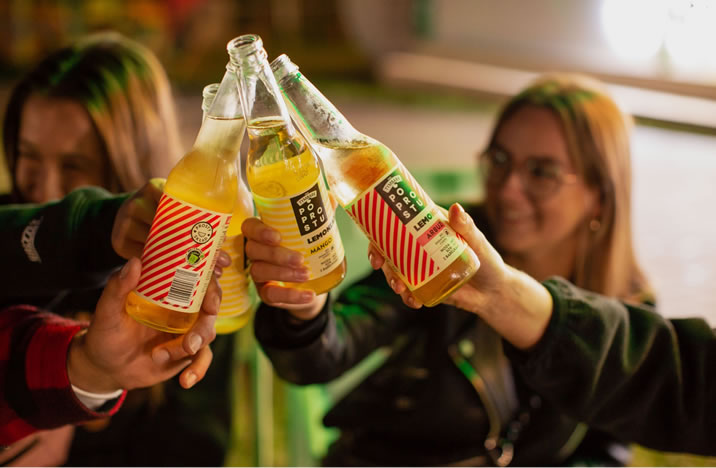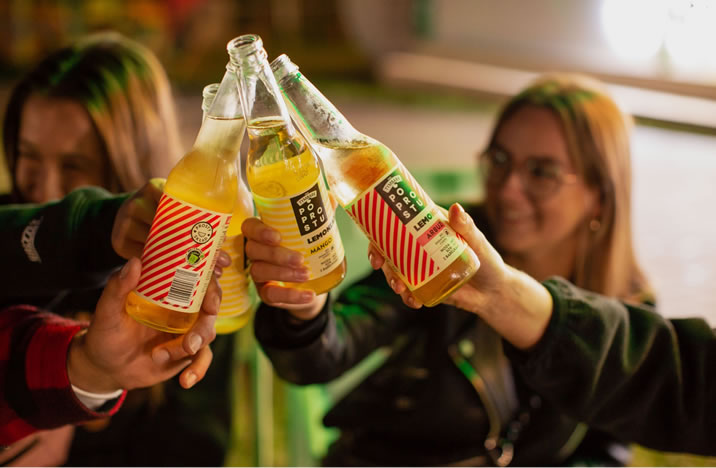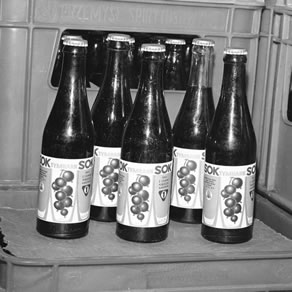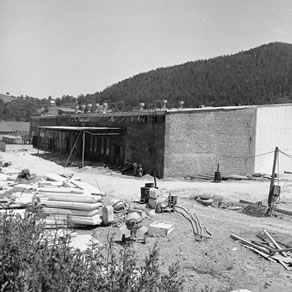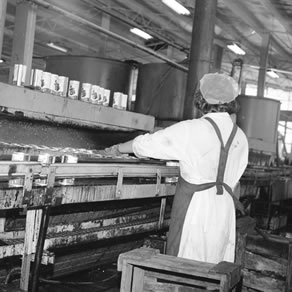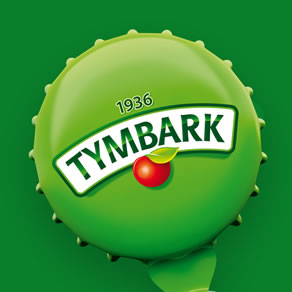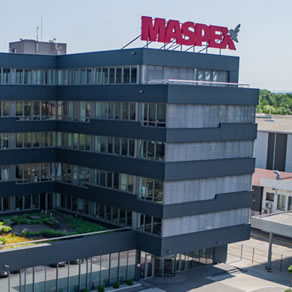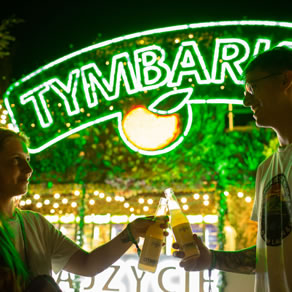 1936
Establishment of the first Fruit Cooperative in Tymbark in the Podhale region by Józef Marek.
1950
Expansion of the production plant in Tymbark as part of the Central Fruit and Vegetable Industry Administration Unit.
1961
Development and use of the first evaporator system to produce concentrated juices in Poland.
1967
Development of the first blackcurrant juice recipe in the world.
1990-1991
Transformation of the company into an independent undertaking. Change of the logo and the DEVELOPMENT OF A CULTIC BOTTLE CAP with a message.
1999
Joining the Maspex Wadowice Group, one of the largest food groups in Central and Eastern Europe.
NOW
We are a market leader. We focus on continuous development to provide more and more quality products and positive emotions.